YoYP Consultation
31-Aug-2018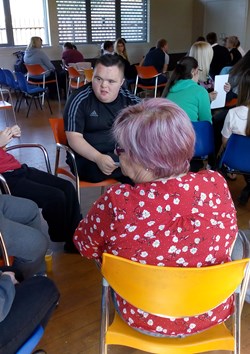 A number of young people supported by Community Lifestyles participated in a Scottish Government consultation event at the Glenburn Centre in Easterhouse today. The event was organised by the Local Area Co-ordination team of Glasgow City Health and Social Care Partnership and featured inputs from ARC Scotland and the Scottish Government.
At the event the Scottish Government told people about their plans to develop a new resource for young disabled people and their families which would provide lots of information on their rights, how to access support and managing transitions. There was great attendance at the event which provided the young people to offer their views on what the resource should be called and how it should be made available to people.
For more information, or give your views on the consultation click on the link.